Cookbook + Hedley and Bennett by Ruby Roth Apron Gift Pack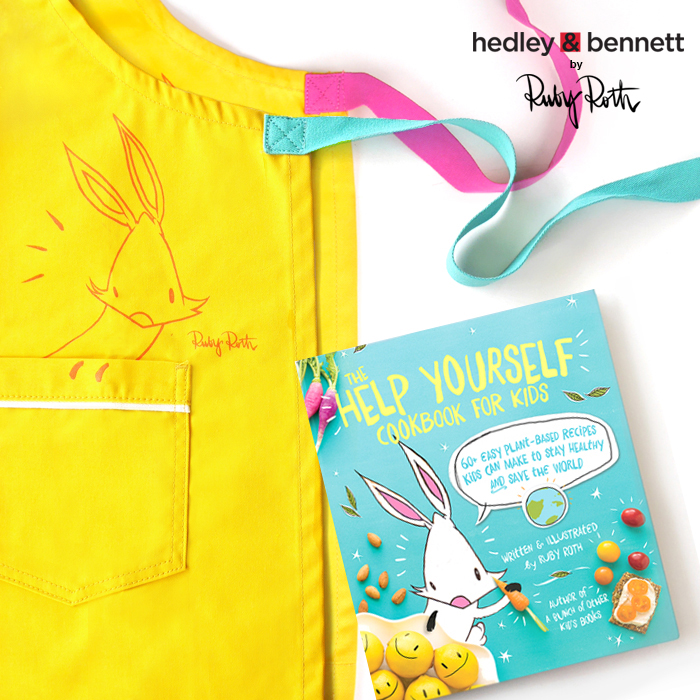 Cookbook + Hedley and Bennett by Ruby Roth Apron Gift Pack
BUY THE APRON, GET THE COOKBOOK FREE!

This ridiculously cute Help Yourself Cookbook + Apron Gift Pack will have your kids prepping healthy meals quicker than you can say, "What's cookin'?"

• Special edition Hedley & Bennett x Ruby Roth apron.
• High-quality poly/cotton twill.
• Two strap colors to choose from!
• Classic double lap pockets.
• 20" w x 21" h body.
• Recommended for kids ages 4 to 10.
• Adjustable brass hardware neck strap (max. 20.5" length) fits short and tall kids alike.

sale